REPAVE YOUR WAY
Surfaces made with esosport from recycled athletic footwear, tennis balls, bicycle tyres, and inner tubes.
HOW TO JOIN esosport
Find the collection points and learn how to join

Thanks to the special esosport bag, you can insert your old sports shoes into the ESObox run.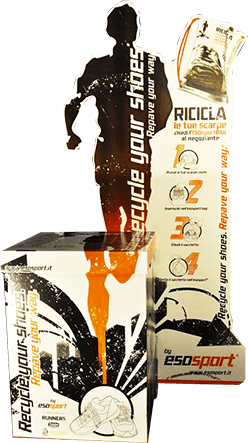 Would you like to join the project?(For shops, associations and municipalities)
JOIN THE PROJECT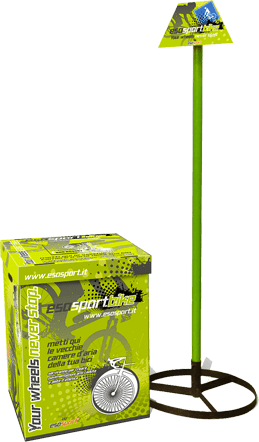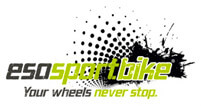 In the ESObox bike are inserted the inner tubes of the bicycles while the pole, with the crowner, is dedicated to the collection of tyres.
Would you like to join the project?(For shops, associations and municipalities)
JOIN THE PROJECT