esosport is a non-profit project conceived and managed by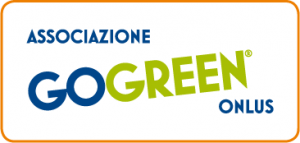 ESO, which is supported through the activities of the GOGREEN – onlus Association, a charity set up for realising initiatives in aid of people and the environment.
You too can support the initiatives of the Association by donating and contributing to the creation of new 'Betty's Gardens' and 'Pietro's Tracks' in your town.
A fundraising initiative is currently underway, in collaboration with ABIO – Associazione per il Bambino in Ospedale onlus, for the creation of a 'Betty's Garden' children's playground in the area outside the Pediatric Unit of the San Carlo Hospital in Milan.
The playground will be realised using safety surfacing made from recycled sports footwear through the project esosport. Those contributing to the recycling included also the staff and visitors of the San Carlo Hospital, who dropped their used sports shoes in the esosport run ESObox containers installed in the hospital grounds.
The material collected, properly recycled and treated, will be used to make the safety surfacing of the outdoor play area outside the Pediatric Unit, where children will be able to play and have fun.
The children are looking forward to playing in their new playground – please help us with our collection!
You can also support the GOGREEN – onlus Association by sending a donation through:
UniCredit Banca, IBAN: IT87S0200801672000101066058
and/or by credit card and/or Paypal.